Servicing Your Ford Vehicle in Albert Lea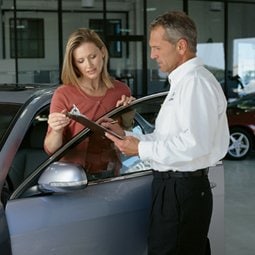 Ford vehicles are known for their durability, their toughness, and their resilience on the road. When you buy a Ford vehicle, you know you are getting a quality driving option that will offer you an incredible experience behind the wheel.
However, even the toughest vehicles will need routine maintenance after extended usage.
That is where our team comes in. With extensive vehicle knowledge, and a desire to help drivers throughout the Albert Lea area, our service team can help you with any of your service needs.